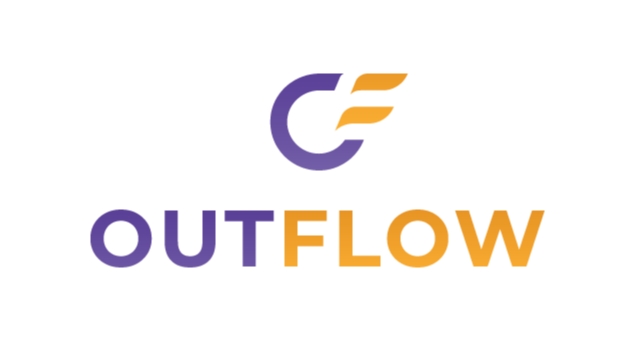 The newly updated service helps private equity (PE) firms enhance their revenue by connecting them with a higher volume of investment opportunities. By integrating OutFlow into their deal sourcing activities, PE professionals can sidestep onerous data digging and prospecting, and focus instead on building strategic business relationships.
More information is available at https://outflow.agency
While the economy's inflation-recession cycle continues to unfold, industry analysts predict a soft, if not beneficial landing for PE. Historically, deals closed on the heels of a recession deliver stronger returns, placing PE firms in an enviable position. Newly updated services at OutFlow help M&A professionals build out their pipelines with a consistent volume of exclusive, off-market opportunities that offer a greater probability of closing.
PE operates within focused, well-defined market segments where niche strategies involve a structured, relationship-oriented approach. Researching and sourcing these targets can come at the cost of meeting with prospect companies further along in the cycle so relationships can be nurtured, and negotiations initiated. By leveraging automated data analysis rooted in precise targeting strategies, OutFlow puts equity firms in front of their ideal prospects.
The agency streamlines the prospecting component of the transaction so PE players can focus on what they do best.
OutFlow's prospecting process begins with an exclusive database built around its client's criteria. Parameters can include geographic inputs, niche and sector targets, and other imperative considerations.OutFlow then contacts fitting prospects on its client's behalf to secure a meeting or conversation, and provides its clients with verified, up-to-date and accurate information to ensure a professional exchange.
OutFlow's hands-on service gives PE firms an integrated, hands-off approach to creating a list of qualified prospects. They guarantee a target number of confirmed, high-value meetings, or their service is free.
OutFlow is trusted by over 200 M&A advisors, investment banks, brokers, and private equity professionals.
A recent client says, "I was looking for new ways of finding more deal opportunities. I'd heard about OutFlow from within the Murphy Group, and decided to integrate the service. Thanks to OutFlow I ended up closing more transactions than ever for a record year, and finished 10th out of 200 brokers on the Murphy Business National Ranking."
Learn more at https://outflow.agency
OutFlow
[email protected]
500 S 8th St
United States
COMTEX_423932832/2764/2023-02-06T03:14:42
Disclaimer: The views, suggestions, and opinions expressed here are the sole responsibility of the experts. No PARAGON CHRONICLE journalist was involved in the writing and production of this article.