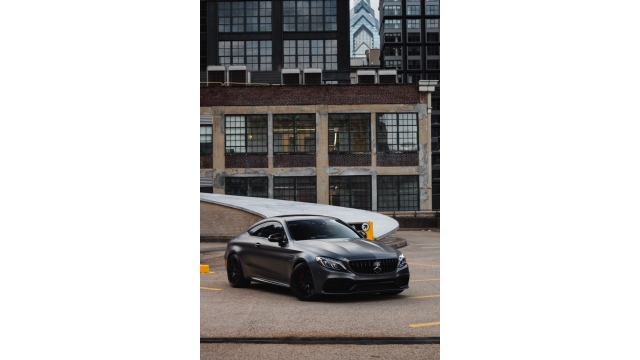 The service shop, located in the Bridesburg section of Philadelphia with easy access to I-95, now offers vinyl wrapping, ceramic coating, paint correction, and window tinting services to car owners looking to upgrade or modify their vehicles.
More information can be found at https://www.drivenautostyling.us
Driven Auto Styling, founded by industry veterans, now provides car customization services for automobile enthusiasts who value both superior workmanship and friendly, responsive customer service: the firm enjoys almost unanimous five-star Google reviews.
The American car detailing market overall is valued at almost $15 billion, but specialty services such as automotive vinyl wrapping are surging at an expected annual growth rate of nearly 19% over the next five years. Car customization – including for commercial purposes – is growing, and vinyl wrapping is considered a cost-effective solution to wear and tear, preserving the original paint job and providing a higher resale for vehicles. Similarly, ceramic coating – previously the province of industrial applications in aerospace and defense – has been gaining popularity among premium car owners for its anti-corrosion and anti-abrasion properties.
Driven Auto Styling experimented with vinyl wrapping before it became mainstream and when such a thing was not considered possible. Now, the company sets the standard for how vinyl should be installed and trimmed, with clean, precise cuts that extend into the door jambs. Offering custom wraps and hundreds of colors, the process allows customers to personalize their cars without paying the high prices associated with a new paint job. Furthermore, ceramic coating can be added – not only for aesthetic enhancements but also to help preserve the new-car look.
While shielding an automobile from the elements, the ceramic coatings provided by Driven Auto Styling improve the appearance of paint depth, gloss, and slickness. Its clear layer is an illusion – once hardened, it won't wash away after cleaning or degrade quickly like conventional waxes or sealants. While the company performs constant testing to ensure the best coating is employed for particular tasks, their standard is the SB3 Advance Coating System.
Driven Auto Styling also offers paint correction, window tinting, windshield protection, paint protection film, and air life suspension services. Its comprehensive auto detailing packages include interior cleaning and refurbishments, ceramic wheel coating, engine cleaning, and glass treatments.
One customer commented: "Excellent service and professionalism. The crew is super friendly and accommodating to your needs. Communication is top tier and they leave no room for mistakes or are quick to fix them. Definitely recommend Driven to everyone."
Interested parties can learn more at https://www.drivenautostyling.us
Driven Auto Styling
[email protected]
+1-267-307-1589
2500 Wilmot Street
United States
COMTEX_410221810/2764/2022-07-15T01:24:49
Disclaimer: The views, suggestions, and opinions expressed here are the sole responsibility of the experts. No PARAGON CHRONICLE journalist was involved in the writing and production of this article.