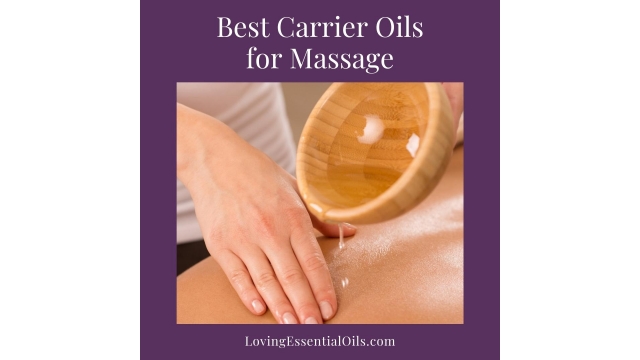 Loving Essential Oil has released a guide that details the best carrier oils to use for body massages. Carrier oils are an important part of body massage. They help to glide smoothly on the body. Carrier oils also help to moisturize the skin and prevent dryness. There are many carrier oils available, but not all of them are created equal. Some carrier oils are better than others for body massage.
Those interested in reading the complete carrier oil guide for massage can visit: https://www.lovingessentialoils.com/blogs/healthy-living/what-are-the-best-carrier-oils-for-massage
According to the massage and carrier oil guide, most carrier oils have a good glide and are very smooth when applied to the skin. However, there are some carrier oils that are better than others when it comes to body massage. Apricot kernel oil, fractionated coconut oil, and jojoba oil are all carrier oils that have a very smooth texture and will glide easily on the skin.
These carrier oils are also light in texture, so they won't leave behind a greasy feeling. If you're looking for a carrier oil that will provide a deep tissue massage, then consider using grapeseed oil or sweet almond oil. These carrier oils are thicker in texture and will provide a more robust massage.
Carrier oils that are heavier, such as coconut oil or jojoba oil, can be more difficult to work with and may leave the skin feeling oily. The author also suggests users test it on a small area of skin before using it on the whole body.
Jennifer Lane, a Certified Aromatherapist and the owner of Loving Essential Oils shares, "It's incredibly easy to make your own massage oil blend that has even MORE nourishing qualities by adding essential oils! Essential oils and aromatherapy can be used for many things, but one of the most common ways they are used is to help with stress relief. Regardless of which carrier oil you choose for your massage or massage oil blend, be sure to test it on a small area of skin first to ensure that you're not allergic to it."
Learn more about carrier oils and massage, visit the link about. Loving Essential Oils also has a guide that goes over homemade aromatherapy massage oils. That guide can be viewed on their website at https://www.lovingessentialoils.com/blogs/diy-recipes/22-aromatherapy-massage-oils-free-recipe-guide
Loving Essential Oils
1043 Garland Ave
Unit C #760
United States
COMTEX_410270819/2764/2022-07-15T17:23:11
Disclaimer: The views, suggestions, and opinions expressed here are the sole responsibility of the experts. No PARAGON CHRONICLE journalist was involved in the writing and production of this article.